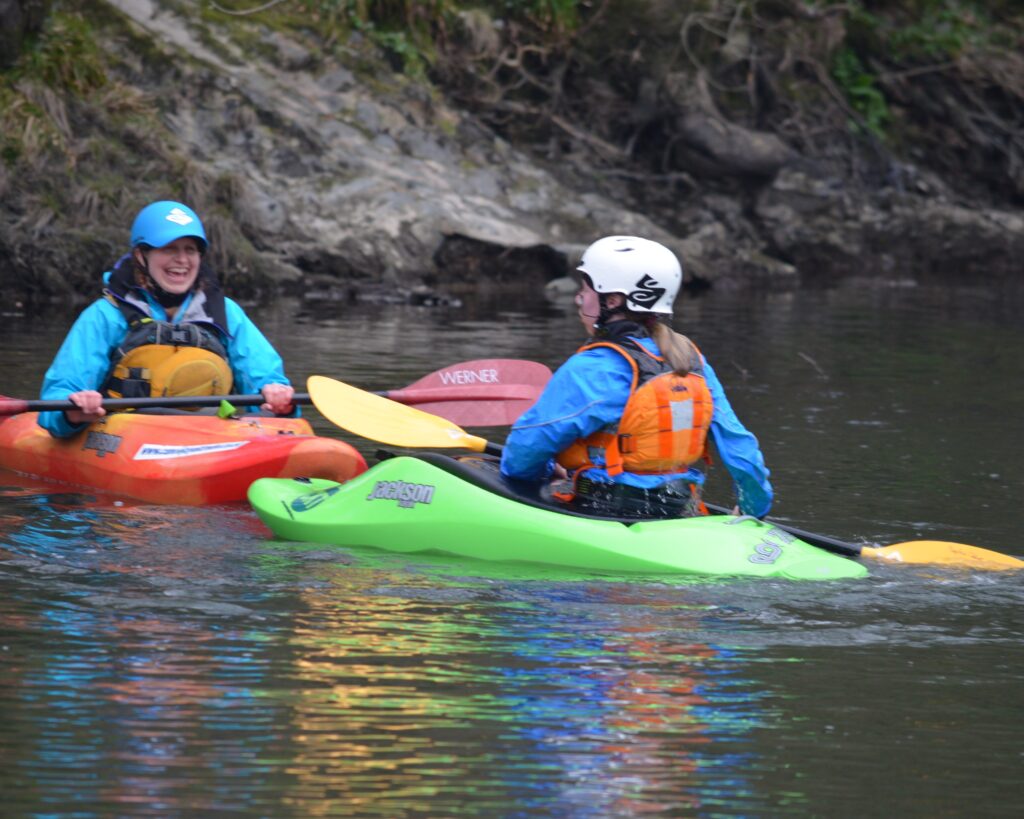 Whether you are looking to hone a specific skill, want someone to lead you on a river you are unsure of, or would like some 1 to 1 coaching to help you progress in the sport, I can help.
I'm happy to travel to a location of your choice to run coaching days and/or personal performance awards for individuals, clubs, centres and groups of friends in canoe, kayak or SUP.
Just get in touch and let me know what you need.
Coaching Prices:
Short Sessions 1:1 (within approx 25 miles by road of Coventry)
2 Hours: £65 (add £10 per extra person up to 6 max)
3.5 hours: £100 (add £15 per extra person up to 6 max)
Full days (within approx 100miles by road of Coventry)
1 person: £240
2 people: £125 each
3 people: £90 each
4 people: £70 each
5 or more people: £60 each
All pricing is based on you supplying your own boat/board and kit, and excludes any certification fees (e.g. for personal performance awards). I do have a small number of SUPs and ww kayaks available to hire during sessions, but I don't have a big fleet of boats.
While I'm often happy to take up to 6 people in appropriate environments, and occasionally up to 8 (very much depending on the environmental conditions), please do bear in mind that you will be able to get more individualised coaching with smaller groups, and that in more challenging environments the maximum number will reduce to, at most, 4).
I'm happy to travel further afield, patricularly for 2 or more days in a row, and to offer discounts for longer or regular bookings - just get in touch!